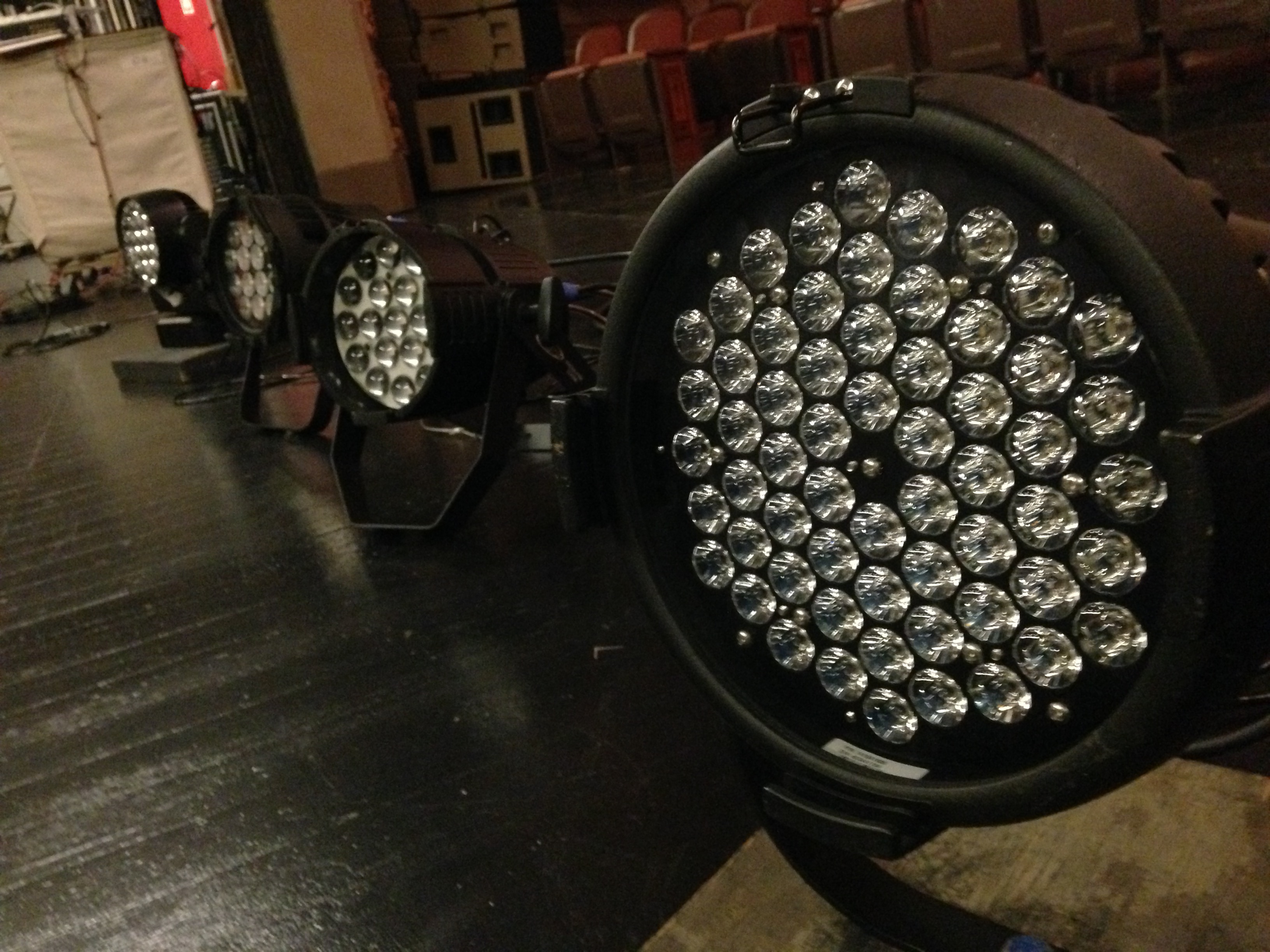 The Brooklyn Academy of Music is considering purchasing a suite of new LED stage lighting fixtures. LEDs, of course, use less power and radiate far less waste energy as heat than conventional stage lights, so some positives are immediately obvious.
Less obvious but incredibly crucial in an artistic environment are things like color temperature, smoothness of the dimming transition (especially at very low levels), and reliability of electronic components. Factor in other concerns like weight, durability, and cost of parts, and pretty soon the wide variety of available fixtures gets tough to choose from, especially if a substantial purchase is in the offing.
On September 23, 2016, BAM narrowed the choice down to three static fixtures and one moving light and rented examples for a "shootout". They also turned to Local 4 electricians for consultation. In addition to decades of combined experience handling and troubleshooting theatrical electrics, Local 4 works with dozens of lighting designers from around the world, with a variety of needs and approaches. These relationships and the conversations that flow from them about new technology and the future of the industry add tremendous value to the decision-making process. One more way Local 4 partners with our client venues to deliver quality to our organizations and, ultimately, our audiences.